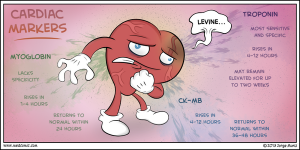 Cardiac Markers (Part.2)

CK-MB isoforms

The CK-MB isoenzyme exists as 2 isoforms: CK-MB1 and CK-MB2. Laboratory determination of CK-MB actually represents the simple sum of the isoforms CK-MB1 and CK-MB2. CK-MB2 is the tissue form and initially is released from the myocardium after MI. It is converted peripherally in serum to the CK-MB1 isoform rapidly after symptom onset.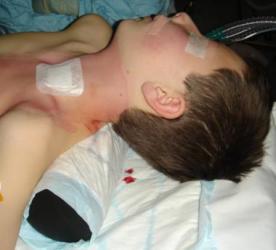 Central Venous Access via Tunneled Anterior Approach to Internal Jugular Vein

Overview

Background

Central venous access is essential in providing quality medical care to many patients for whom intensive therapy is required. In many situations, a semipermanent tunneled central line is preferred (see Indications). An anterior approach to the internal jugular vein (IJV) is the best option in this situation because it offers the easiest route with a low risk of complications.